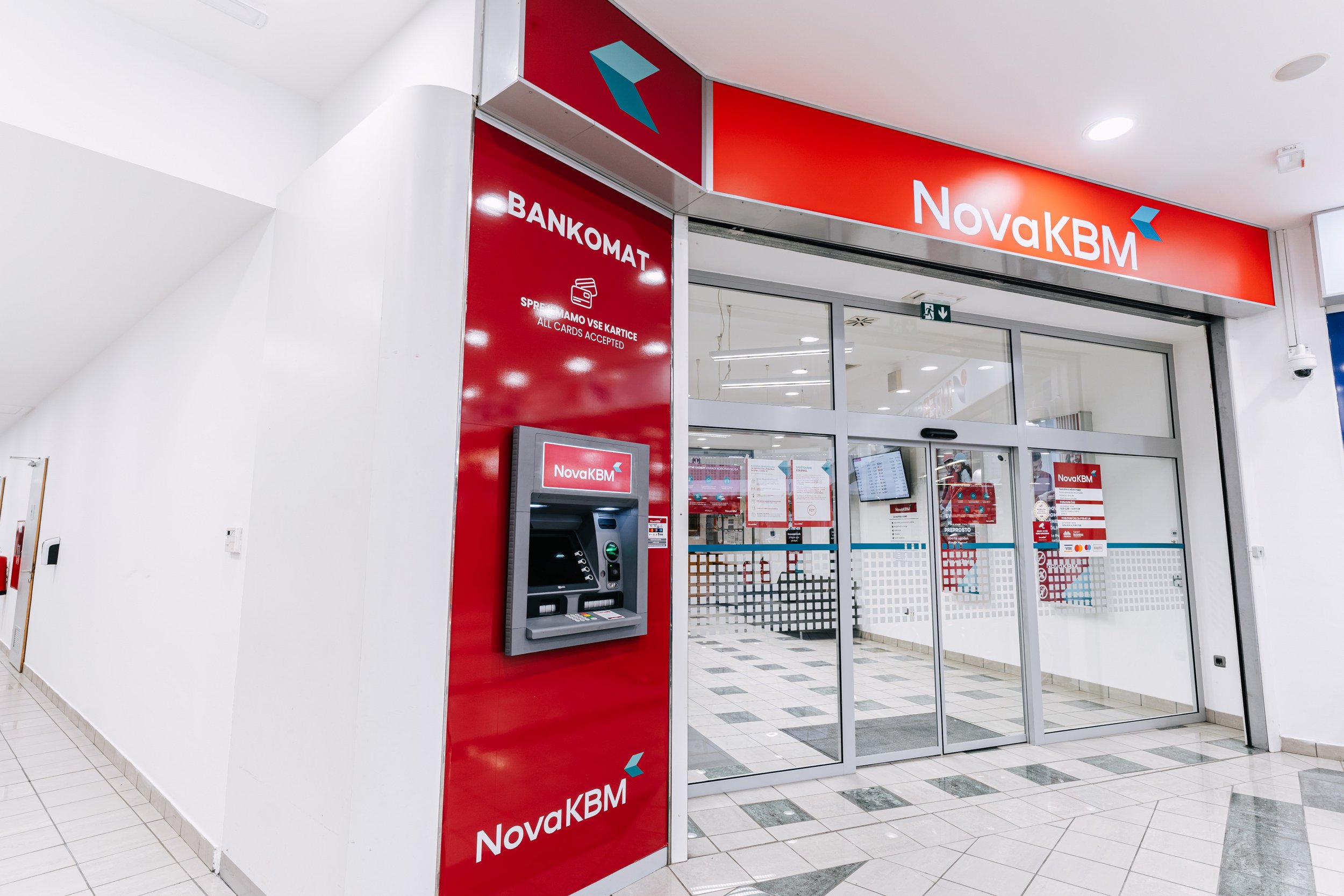 A bank, where they take good care of your finances. Affordable banking services for all your needs, housing and consumer loans, secure digital banking and more. Welcome to Nova KBM.
Visit your bank while shopping
It is very handy to have a Nova KBM bank office at Supernova Mercator Slovenj Gradec shopping centre, providing all banking services at your fingertips. If you are deliberating about changing your bank, banking advisors are here to present you the affordable banking packages tailored to your needs. Open your personal account at Nova KBM bank and enjoy the numerous benefits of the most useful banking services at excellent price. Do you need a new credit card, extended credit line or a consumer loan for all you small and big purchases? Do you want to make a deposit or open a savings account? At Nova KBM bank you get it all done quickly and with no additional worries. Check out the amazing offer of housing loans at low interest rates and finally get the home or house renovation of your dreams. And of course, at the bank office you can also take care of your daily banking needs, like paying bills, cash withdrawals and deposits, money transactions and more.
For the best digital banking experience, Nova KBM offers an amazing internet and mobile bank Bank@Net. Take care of all your banking needs from home, at affordable rates and with no worries. Set up your digital banking profile at the bank office or open your account virtually.
Nova KBM – for a better financial future
Nova KBM is a strong, stable and universal bank, with headquarters in Maribor and a widely spread network of bank offices all around Slovenia. With over 160 years of experience, Nova KBM is a well-known and innovative bank, offering comprehensive banking services, modern business transactions, affordable personal banking and amazing solutions for businesses. Under the ownership of international financial fund Apollo Global Management, Inc. (Apollo) and the European Bank for Reconstruction and Development (EBRD), Nova KBM is developing solutions for the future and implementing its vision: to become the best bank in Slovenia.
Nova KBM is known for developing modern solutions, embracing the times we live in, trends and consumer expectations. Excellent and often awarded digital services are proof that the bank dictates the tempo of modern banking in Slovenia. The digital banking services, Bank@Net, for example, received multiple awards as the best internet and mobile bank in Slovenia.